Bouquet of 51 pink tulips
Free postcard and decoration

2665 balls for next purchases
Guarantee
The delivery of flowers was 27 November. so with the right attitude, the bouquet will stay fresh in the techen 13 days. If it fades in 3 days, we will replace for free.
Description
Some seasonal plants may not be in this bouquet. At no extra cost will pick up similar ones.
Height: 50 см. Tulips traditionally are a harbinger of spring and are associated with approach of warm spring days. The charming bouquet of 51 tulips of gentle pink color which are grown up on flower plantations of Holland won't leave indifferent and a name-day, birthday or other significant event in life of the loved one will become a pleasant spring gift for the girlfriend for March 8. Each flower of this bouquet will fascinate and will eloquently express your feelings, having replaced at the same time one thousand words. The cost of a bouquet is quite available and is able to afford to buy it everyone.
COMPLETE FAVORABLE
Bouquet of 51 pink tulips
+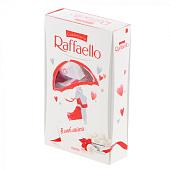 Rafaello
+
Balloons (5)
Bouquet of 51 pink tulips